Historic Broadway's
Bookstore & Newsstand
An independent bookstore featuring the Gateway to the Klondike's largest selection of Alaska-Yukon books, maps, calendars, journals, magazines, and more…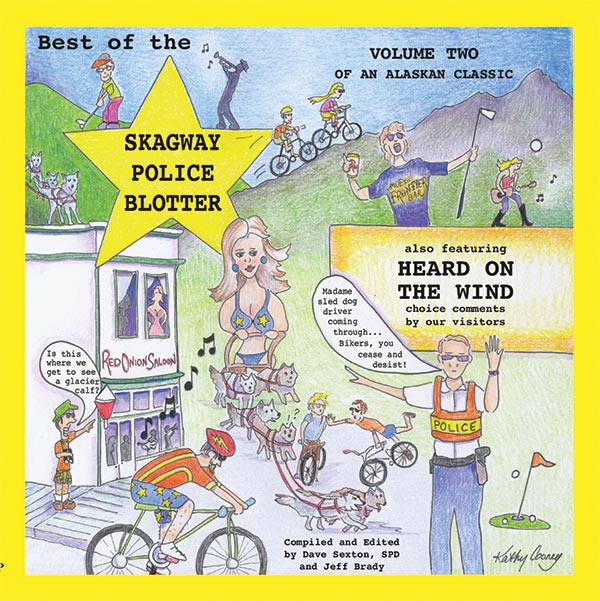 NEW!!! The Dyea Convicted Felons Club
BOOK SIGNING : JUNE 7TH!!!
In this sequel to Nowhere Else to Go, but Dyea, we find transplanted white collar ex-convict Henry Stillwater with his poker-playing fellow "felons" in the middle of a mystery set in the historic ghost town of Dyea (pronounced Di-eee).  Stillwater has settled into a new life and love in the valley at the end of Alaska's Inside Passage, but his peace is disturbed by the discovery of a body, and a treasure of sorts that seemingly eludes all who pursue it, including wild, unruly critters large and small.  Complicating Stillwater's life is a visit by his attorney daughter who sent him away to Alaska, but she too is absorbed by the mystery and where it takes them – to the summit of the Chilkoot Trail. A new novel by Nita Nettleton with cover art by Courtenay Birdsall-Clifford.  
READ ADN REVIEW OF BOTH OF NITA'S DYEA BOOKS 
Nita will be in our store June 7 signing books and back again in July
Best of Skagway Police Blotter – Volume 2
The long-awaited second volume of the best from the log books of the Skagway, Alaska Police Department along with items from the popular Heard on the Wind column in The Skagway News, choice comments and questions from visitors that make everyone laugh. $14.95. Compiled and edited by Dave Sexton and Jeff Brady and released in summer 2016 by Lynn Canal Publishing along with a revised edition of the classic Volume 1. Signed Copies Available!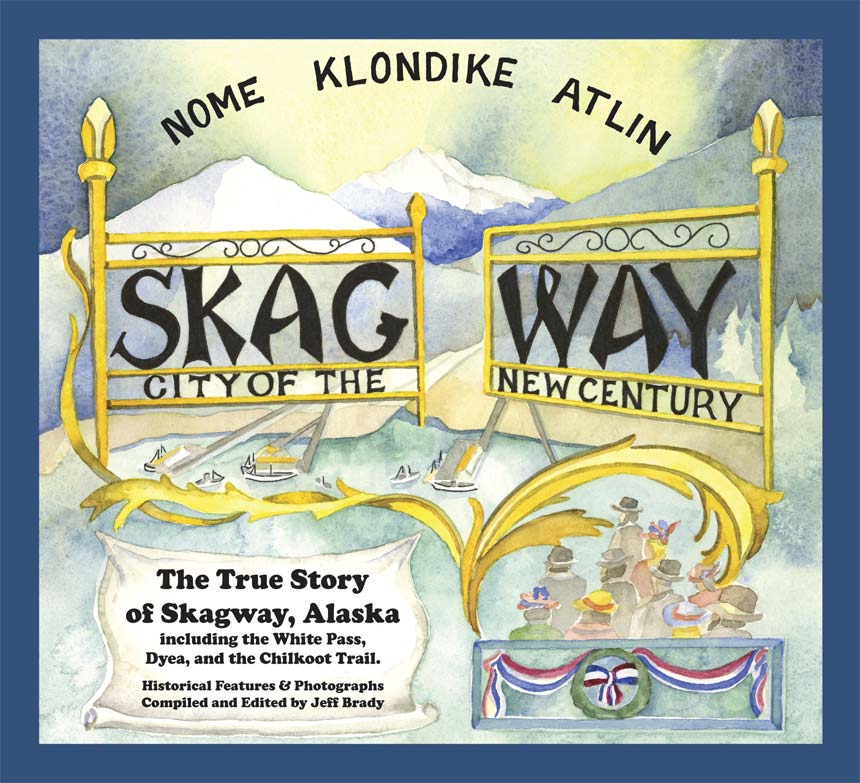 NOW AVAILABLE!!! – Revised & Expanded Edition  of Skagway: City of the New Century, compiled and edited by Jeff Brady. Jeff will be signing books in our store on these dates: Thursday May 2, Tuesday May 7, Monday May 13, and Monday May 20.
SPECIAL 40% OFF first ed. in paperback or hardbound till they're gone!
May 21 – NICK JANS , author of A Wolf Called Romeo and other great Alaska titles, begins his twice-monthly visits to our store on every other Tuesday!!!
May 30 – Susan Orlean & North Words Authors in our Store! We are happy to be hosting North Words Writers Symposium keynote author Susan Orlean (The Library Book, Rin Tin Tin, The Orchid Thief) from 1 to 2 pm, and then will host a big signing party with all the Alaska-NW authors following the public faculty reading from 7 to 8:30 p.m. at the National Park Service visitor center. These authors include Ernestine Hayes, Jonathan Evison, Nancy Lord, Terrence Cole, Emily Wall, and Don Rearden! Link to their bios at http://nwwriterss.com/faculty/ and a reading list at http://nwwriterss.com/book-list/ (we will have most of these titles).