Historic Broadway's
Bookstore & Newsstand
An independent bookstore featuring the Gateway to the Klondike's largest selection of Alaska-Yukon books, maps, calendars, journals, magazines, and more…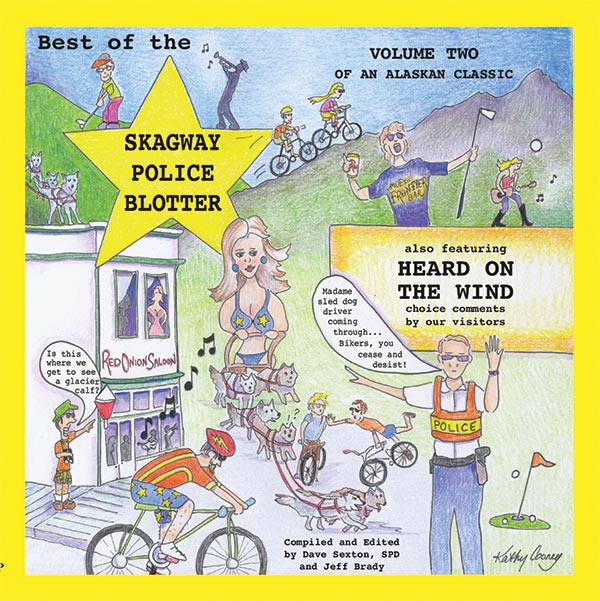 NEW!!! The Dyea Convicted Felons Club
In this sequel to Nowhere Else to Go, but Dyea, we find transplanted white collar ex-convict Henry Stillwater with his poker-playing fellow "felons" in the middle of a mystery set in the historic ghost town of Dyea (pronounced Di-eee).  Stillwater has settled into a new life and love in the valley at the end of Alaska's Inside Passage, but his peace is disturbed by the discovery of a body, and a treasure of sorts that seemingly eludes all who pursue it, including wild, unruly critters large and small.  Complicating Stillwater's life is a visit by his attorney daughter who sent him away to Alaska, but she too is absorbed by the mystery and where it takes them – to the summit of the Chilkoot Trail. A new novel by Nita Nettleton with cover art by Courtenay Birdsall-Clifford.  
READ ADN REVIEW OF BOTH OF NITA'S DYEA BOOKS  – A few signed copies still available from Nita's time here last summer!
Best of Skagway Police Blotter – Volume 2
The long-awaited second volume of the best from the log books of the Skagway, Alaska Police Department along with items from the popular Heard on the Wind column in The Skagway News, choice comments and questions from visitors that make everyone laugh. $14.95. Compiled and edited by Dave Sexton and Jeff Brady and released in summer 2016 by Lynn Canal Publishing along with a revised edition of the classic Volume 1. Signed Copies Available!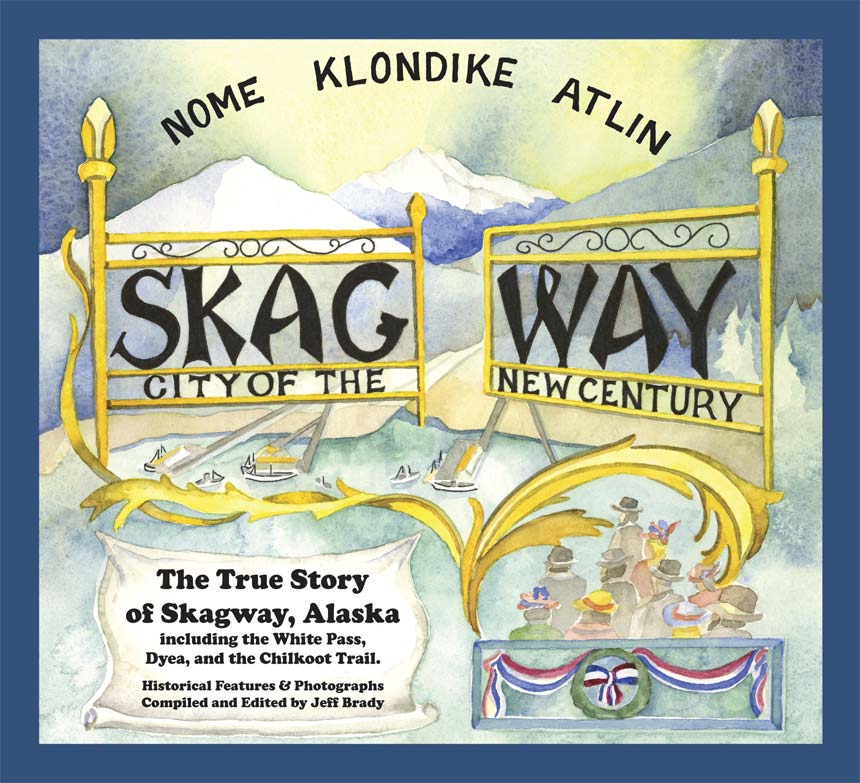 NEW!!! – Revised & Expanded Paperback Edition  of Skagway: City of the New Century, compiled and edited by Jeff Brady (436 pages of historical feature stories, including nearly 400 photos).  Signed Editions in our Store! SPECIAL 40% OFF first edition signed hardbounds!
As of March 26, the bookstore is closed to the public to comply with the municipal shelter-at-home resolution.  Our manager will be in the store working alone 12:30-4:30 M-F and we are allowed to make local deliveries of newspaper and be available for customers to pick up book & magazine orders outside. Please Call 983-3354. We'll post new titles as they arrive. Otherwise you can order current titles by viewing them HERE.
SPRING STORE SPECIALS:
All USED BOOKS $1 to keep you reading till this is over!
50% OFF remaining 2020 Calendars!

See more store updates and news on our Facebook page  @skagwaybooks!