Historic Broadway's
Bookstore & Newsstand
An independent bookstore featuring the Gateway to the Klondike's largest selection of Alaska-Yukon books, maps, calendars, journals, magazines, and more…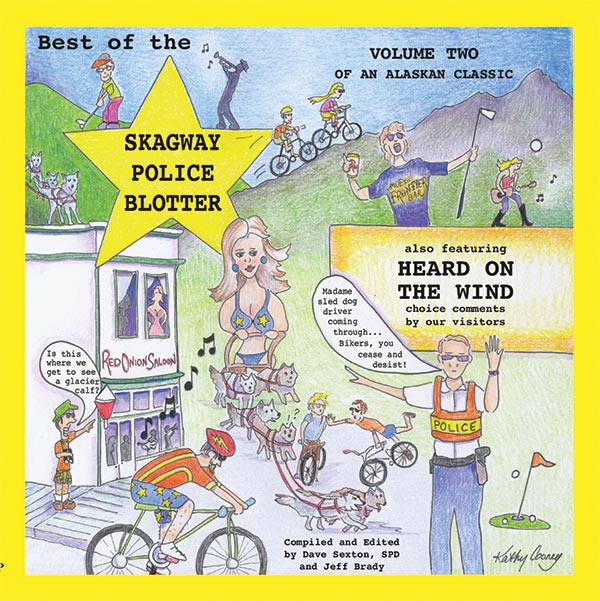 Best of Skagway Police Blotter – Volume 2
The long-awaited second volume of the best from the log books of the Skagway, Alaska Police Department along with items from the popular Heard on the Wind column in The Skagway News, choice comments and questions from visitors that make everyone laugh. $14.95. Compiled and edited by Dave Sexton and Jeff Brady and released in summer 2016 by Lynn Canal Publishing along with a revised edition of the classic Volume 1. Signed Copies Available!
NORTH WORDS AUTHORS – LOTS OF TITLES STILL AVAILABLE from our author signings.
NICK JANS back in the bookstore Tuesdays, June 19 and July 1 from 8:30 to 11 a.m.