Historic Broadway's
Bookstore & Newsstand
An independent bookstore featuring the Gateway to the Klondike's largest selection of Alaska-Yukon books, maps, calendars, journals, magazines, and more…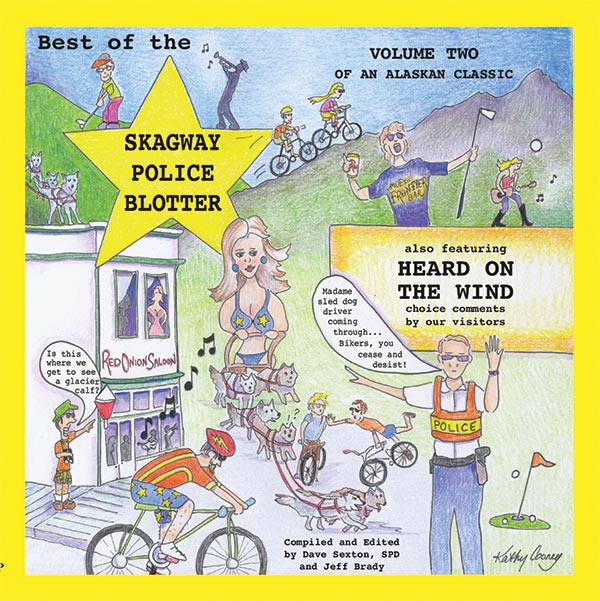 Best of Skagway Police Blotter – Volume 2
The long-awaited second volume of the best from the log books of the Skagway, Alaska Police Department along with items from the popular Heard on the Wind column in The Skagway News, choice comments and questions from visitors that make everyone laugh. $14.95. Compiled and edited by Dave Sexton and Jeff Brady and released in summer 2016 by Lynn Canal Publishing along with a revised edition of the classic Volume 1. Signed Copies Available!
OCTOBER FALL FEST AUTHOR
Oct. 21 – JOHN STRALEY will be reading at the Skagway Public Library at 2 PM from his new Cecil Younger mystery BABY'S FIRST FELONY and his series of seasonal haiku poetry books: 100 POEMS OF FALL, WINTER, SPRING & SUMMER. We will have his new books available there for purchase and signing, and all of John's titles in our store before and after.
Oct. 28 – HALLOWEEN STORIES with Reba at 4 p.m.